Quick link to up to date information from the RYA Honda Youth Rib News feed on RYA website for all Honda Youth Rib News:
Jamie Paterson of Findhorn receives his third Honda Highfield RIB after another stunning win in the Honda RYA Youth RIB Championship 2018

Girton SC's George Baxter and Welbeck SC's Edward Ryder ready for Honda RYA Youth RIB showdown

Young Guernsey RIB champions Luke Le Pelley and Joe Coutanche are heading to TheYachtmarket.com Southampton Boat Show on 16 September to pit their skills against other regional finalists from around the UK

Brother and sister duo Henry and Alice Wood are heading to TheYachtMarket.com Southampton Boat Show on Sunday 16 September.

Who will be crowned the 2018 Champions? Join us at TheYachtMarket.com Southampton Boat Show for all the action

Port Edgar hosted the Scottish Qualifier for the second year and some fast times were set by the competitors.

More Honda RYA Youth RIB success for Midlands sisters

Youngsters put skill, control and speed to the test

Young powerboaters from across the London and South East will hit the water for the area final of the Honda RYA Youth RIB Championship at Welsh Harp Sailing Club, Birchen Grove, on 12 August 2017.

George and Simon to represent the North West at Championship National Final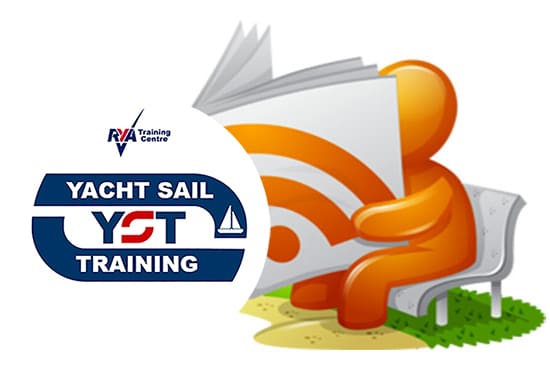 RYA Sailing School Croatia, RYA News Feed Provided By Yacht Sail Training
Need help to find extra information about RYA courses: RYA Competent Crew, RYA Day Skipper, RYA Coastal Skipper, RYA Yachtmaster courses? Maybe you should get in touch or book one of our rya sailing courses in Croatia?.
Finally a sailing school in the heart of Croatia with professional instructors good boats and no catches and no extras, One price for everything!.
Therefore use Yacht Sail Training Royal Yachting Association sailing school courses to progress your sailing and yachting qualifications. Work on or enjoy your own Sailing Yacht, Motorboat, Super-yacht or even enjoy your rib around the world with more confidence. To help you progress we want to help you learn to sail. Therefore find Sailing jobs, sail with new yacht crew. Find a delivery job gain sea miles.
Why not even join a race or a regatta. Therefore training for your next sailing course will take you one step closer to your sailing goal. Maybe that is cruising the world on your own or becoming a professional skipper.
Above all, we are an RYA Sail Training School Based in Split, Croatia. Furthermore, we supply STCW2010/95 courses and Online RYA Courses. Also including RYA Essential Navigation and Seamanship. RYA Competent Crew, RYA Day Skipper and RYA Yachtmaster coastal.
Above all RYA Yachtmaster Offshore, RYA Yachtmaster Ocean. Furthermore RYA Fast Track Yachtmaster Offshore Courses including Adventure and Mile Building courses. Likewise, Yacht Sail Training is also a Recognised Royal Yachting Association Sailing Training School for practical and theory courses. We also offer Online RYA Theory Courses.
So why not Learn to Sail at a reputable sailing school and take a course in sunny Croatia.
What Else Do we Offer?:
We also offer free classified adverts for Job finding, Yacht Charter, Skipper Charter and Sailing Holidays In Croatia, Greece And Italy.
While also providing hostesses and hostess training. Yacht Sail Training offer private yacht charter tuition, RYA family sailing holidays, one to one yacht tuition. Yacht Sail Training rya sailing.
Therefore Learn and book RYA Courses in Croatia, and soon you could be sailing in United kingdom (UK) in the Solent, Montenegro, Gibraltar, Spain, Morocco, Italy, France, Portugal and Worldwide.
Book onto a sailing course that suits you today.