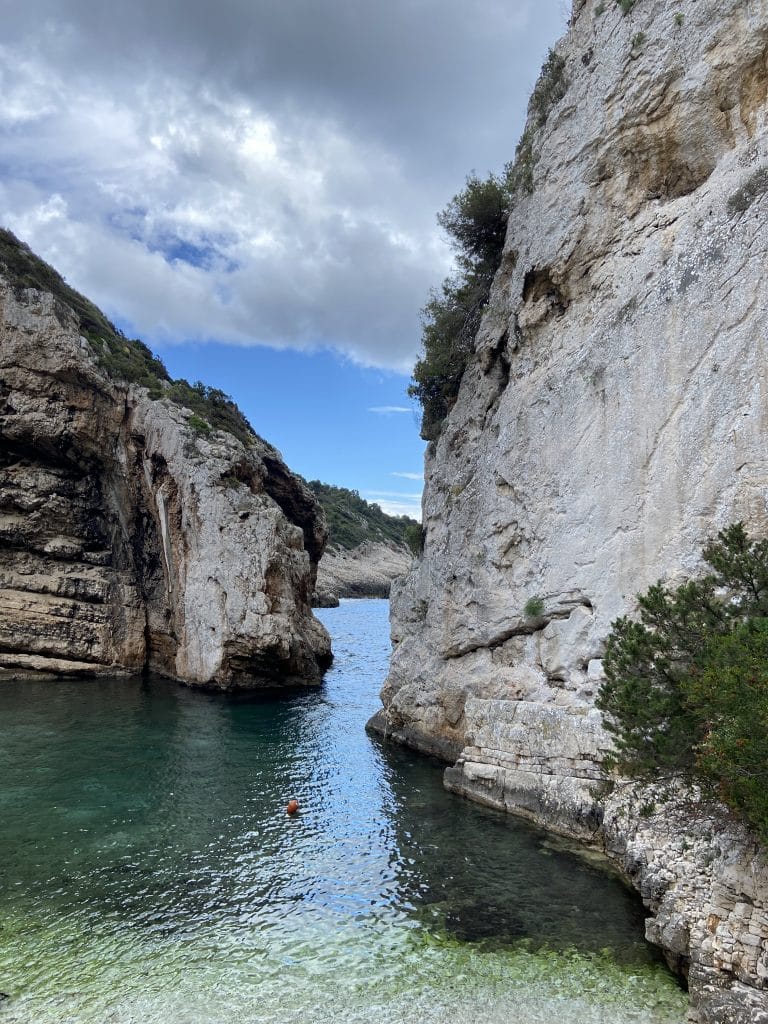 Stiniva bay is located at the southern part of Vis island. It was vote the best beach in Europe in 2016.On some occasions we do sail to Vis island ( weather permitted) In early May 2021 our students decided to have a quick coffee break from a course, and took a dinghy to the shore.
The island of Vis is a pearl among Croatians islands, left untouched by the development of the for so many years – due to its strategic location on the open sea, it served as Military zone for many years. ( Tito's island)
The island started opening slowly for general public, offering its unique traditions, history, cultural heritage and natural beauty.