Quick link to up to date information from the RYA OnboardNews feed on RYA website for all Onboard News:
What's coming up and what you might have missed

Sailing isn't just limited to the water!

New resources to help plan getting back on the water and improve OnBoard this summer

Guernsey Yacht Club, based in St Peter Port, Guernsey, is on course to inspire the next generation of sailors after joining RYA OnBoard – the national grass roots programme making it easier and cheaper to get more young people on the water.

The virtual RYA Instructor Training Day on 13 March promises multiple workshops and post-event catch-up so you don't miss a thing.

Our new Impact Report explores the positive impact which the JMST initiative has had on the lives of youngsters and just how wide-ranging the effect has been on youngsters and their families.

Opportunities for everyone

Josh gets exclusive use of the Optimist for two years

Tollgate Primary School in Newham, one of seven schools within the Boleyn Trust, is on course to inspire the next generation of sailors through RYA OnBoard.

Docklands Sailing and Watersports Centre (DSWC) is one of 17 RYA Sailability and OnBoard venues throughout England which will receive individual grants of up to £10,000.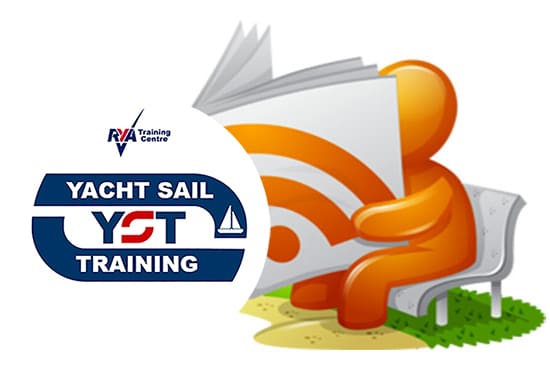 RYA Sailing School Croatia, RYA News Feed Provided By Yacht Sail Training
Need help to find extra information about RYA courses: RYA Competent Crew, RYA Day Skipper, RYA Coastal Skipper, RYA Yachtmaster courses? Maybe you should get in touch or book one of our rya sailing courses in Croatia?.
Finally a sailing school in the heart of Croatia with professional instructors good boats and no catches and no extras, One price for everything!.
Therefore use Yacht Sail Training Royal Yachting Association sailing school courses to progress your sailing and yachting qualifications. Work on or enjoy your own Sailing Yacht, Motorboat, Super-yacht or even enjoy your rib around the world with more confidence. To help you progress we want to help you learn to sail. Therefore find Sailing jobs, sail with new yacht crew. Find a delivery job gain sea miles.
Why not even join a race or a regatta. Therefore training for your next sailing course will take you one step closer to your sailing goal. Maybe that is cruising the world on your own or becoming a professional skipper.
Above all, we are an RYA Sail Training School Based in Split, Croatia. Furthermore, we supply STCW2010/95 courses and Online RYA Courses. Also including RYA Essential Navigation and Seamanship. RYA Competent Crew, RYA Day Skipper and RYA Yachtmaster coastal.
Above all RYA Yachtmaster Offshore, RYA Yachtmaster Ocean. Furthermore RYA Fast Track Yachtmaster Offshore Courses including Adventure and Mile Building courses. Likewise, Yacht Sail Training is also a Recognised Royal Yachting Association Sailing Training School for practical and theory courses. We also offer Online RYA Theory Courses.
So why not Learn to Sail at a reputable sailing school and take a course in sunny Croatia.
What Else Do we Offer?:
We also offer free classified adverts for Job finding, Yacht Charter, Skipper Charter and Sailing Holidays In Croatia, Greece And Italy.
While also providing hostesses and hostess training. Yacht Sail Training offer private yacht charter tuition, RYA family sailing holidays, one to one yacht tuition. Yacht Sail Training rya sailing.
Therefore Learn and book RYA Courses in Croatia, and soon you could be sailing in United kingdom (UK) in the Solent, Montenegro, Gibraltar, Spain, Morocco, Italy, France, Portugal and Worldwide.
Book onto a sailing course that suits you today.