Quick link to up to date information from the RYA River Cruising News feed on RYA website for all River Cruising News:
Leading sailing navigation and instrument specialist B&G® announced as RYA event sponsor.

Lessons learnt published by MAIB on accident that resulted in one fatality.

The virtual RYA Cruising Conference takes place on 21 March 2021.

Bookings are now open for the RYA Cruising Conference 21 March 2021.

21 March 2021 announced as the date for the first virtual RYA Cruising Conference.

Check the conditions, check yourself, check your equipment

The European Commission has provided further clarification on its position on the customs status of boats after the end of the Brexit transition period.

Safety bulletin issued following two deaths from carbon monoxide poisoning.

RYA and British Marine jointly persevere in asking Government to increase 1 year Returned Goods Relief extension period and supply further detail for recreational boaters and leisure marine industry as end of transitional period approaches.

Keeping you up to date on the latest developments.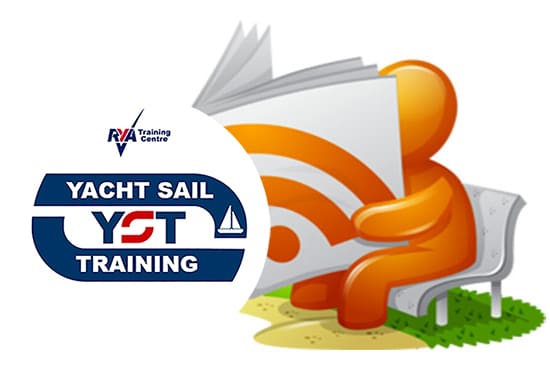 RYA Sailing School Croatia, RYA News Feed Provided By Yacht Sail Training
Need help to find extra information about RYA courses: RYA Competent Crew, RYA Day Skipper, RYA Coastal Skipper, RYA Yachtmaster courses? Maybe you should get in touch or book one of our rya sailing courses in Croatia?.
Finally a sailing school in the heart of Croatia with professional instructors good boats and no catches and no extras, One price for everything!.
Therefore use Yacht Sail Training Royal Yachting Association sailing school courses to progress your sailing and yachting qualifications. Work on or enjoy your own Sailing Yacht, Motorboat, Super-yacht or even enjoy your rib around the world with more confidence. To help you progress we want to help you learn to sail. Therefore find Sailing jobs, sail with new yacht crew. Find a delivery job gain sea miles.
Why not even join a race or a regatta. Therefore training for your next sailing course will take you one step closer to your sailing goal. Maybe that is cruising the world on your own or becoming a professional skipper.
Above all, we are an RYA Sail Training School Based in Split, Croatia. Furthermore, we supply STCW2010/95 courses and Online RYA Courses. Also including RYA Essential Navigation and Seamanship. RYA Competent Crew, RYA Day Skipper and RYA Yachtmaster coastal.
Above all RYA Yachtmaster Offshore, RYA Yachtmaster Ocean. Furthermore RYA Fast Track Yachtmaster Offshore Courses including Adventure and Mile Building courses. Likewise, Yacht Sail Training is also a Recognised Royal Yachting Association Sailing Training School for practical and theory courses. We also offer Online RYA Theory Courses.
So why not Learn to Sail at a reputable sailing school and take a course in sunny Croatia.
We also offer free classified adverts for Job finding, Yacht Charter, Skipper Charter and Sailing Holidays In Croatia, Greece And Italy.
While also providing hostesses and hostess training. Yacht Sail Training offer private yacht charter tuition, RYA family sailing holidays, one to one yacht tuition. Yacht Sail Training rya sailing.
Therefore Learn and book RYA Courses in Croatia, and soon you could be sailing in United kingdom (UK) in the Solent, Montenegro, Gibraltar, Spain, Morocco, Italy, France, Portugal and Worldwide.
Book onto a sailing course that suits you today.